Welcome to my homepage
Hi, I'm Justin - investigator, freethinker, scientist.
This is a personal homepage in the truest sense. It is actually hosted directly from my home, which is currently Savannah, Georgia, USA. And it's essentially all about me, things that I like, my opinion, and stuff I find around the web. I post frequent updates in the Notes section, which is sort of like my blog where I publish short interest pieces. Visit the bottom of this page for some answers to frequently asked questions.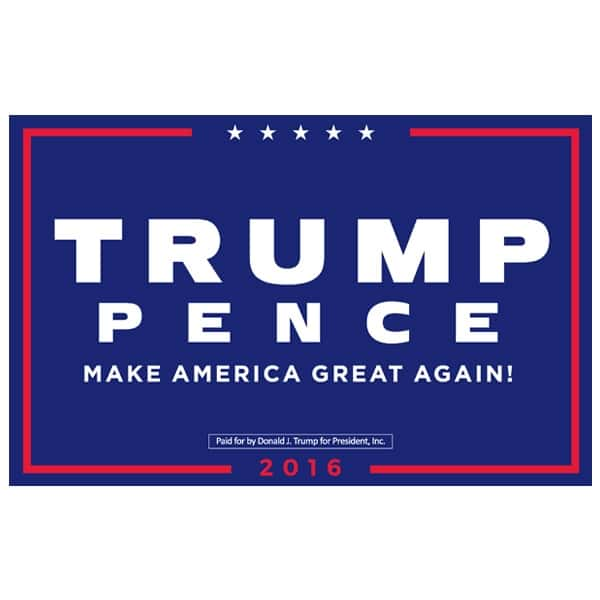 Notes
15 October 2016
Precisely what I predicted and planned for happened; on 8 October 2016, Coastal Georgia was hit by a category 3 hurricane (weakened to a category 2 while it was passing). Initially we planned to bug-in. A few days prior to the hurricane I pulled out my gear and checked everything over to make sure it was good to go (PCI). The day before the hurricane I did another quick check (PCC). I also loaded some gear into the trunk of the car we would be using as a bug-out vehicle should the need arise.
And then it happened. A mandatory evacuation order was issued. Since everything was already prepared, we simple jumped in the bug-out vehicle and evacuated to our pre-determined location. Low stress. Everything was smooth and easy. We even beat the evacuation traffic.
This was my first time having to evacuate or implement various levels of preparedness. It really opened my eyes to the importance of being prepared, rehearsing, and conducting checks and inspections of your gear and your plan. This also helped us avoid the effect of "paralysis by analysis". We had already decided if event A happens, we will execute plan 1, etc.
Do not wait to be told what to do. Make your plan and be prepared to execute it.
6 August 2016
If you are an OpenPGP user, you need to seriously consider creating a revocation certificate. This is particularly important if you have a key that never expires and that is published to a key server. In this situation, if you were to lose your key, it would permanently float around in the ether. At best, this would confuse other people looking for your public key. As worst, an adversary with access to your private key could impersonate you.
A revocation certificate acts as a thermite grenade should your master key pair be lost or compromised. It is also useful for neutralizing a key for which you have forgotten the pasword. The easiest way to create a revocation certificate is from the command line; replace $KEYID with your 8 or 16 digit hexadecimal key ID:
gpg --gen-revoke $KEYID > $KEYID.revoke.asc
Store your revocation certificate in a safe place. When you need to destroy your master key pair, simply import the revocation certificate. Often this is as easy as double clicking on the revocation certificate file, but you can also do it from the command line:
gpg --import $KEYID.revoke.asc
30 July 2016
I can't say I'm much of a prepper, but I like the idea of being prepared for an emergency situation. So I've been giving some thought to my minimal preps given that we are reaching the peak of a hurricane season. Using military wargaming analysis and course of action development as a lens, I've tried to determine what threats exist that would affect civil services.
Living on the east coast in the low country of the deep south, everywhere is a flood plain. For a Category 4 or stronger storm, evacuation would be absolutely necessary. We need to be prepared for the effects of lower category storms as well as have the capability to "bug out" and evacuate. The most likely scenario, however, is a "bug-in" situation where we will be without power for a few short days.
Threats:
Most Likely - Strong Category 3 Hurricane makes landfall over Savannah, GA resulting in a catastrophic shutdown of power, primary communications, and emergency services.

Contingency - Category 5 Hurricane requiring mandatory evacuation.

Most Dangerous - Cyber attack on the United States resulting in a catastrophic shutdown of power, primary communications, and banking services.

Contingency - Submarine landslide in the Atlantic resulting in a major tsunami.
The fragility of the US power grid combined with our reliance on access to power is a huge problem. The power grid is threatened not just by natural disasters, but by cyber attackers. A sudden, catastrophic attack on the grid, even if limited in geographic scope, can lead to panic and civil disorder. While significantly unlikely, this situation would be incredibly dangerous, and therefore requires at least some level of planning and mitigation.
In any emergency situation I see seven major categories that should be prepared. Water, food, lights, communications, defense, transportation, and therapeutic. Making sure you are prepared in each of these categories will give you the supplies you need to live until things get back to normal.
Bug-In Considerations:
Water. The Federal Emergency Management Agency recommends at least one gallon of drinking water for every three days, per person. Most homes have a 40 gallon hot water heater that can serve as a potable emergency drinking water reserve. That's about four weeks worth of drinking water for three people. But that recommendation only covers hydration. We also need to consider water for cooking and flushing the toilet. Filling every bath tub prior to a storm's arrival will provide the extra non-potable water needed, and can also be turned into a potable source in an extended emergency.
Food. I'm thinking 10 days worth of canned goods should be enough. Canned goods are ideal because they come in great variety and require little or no preparation before consumption. If after five days it looks like we will need more we can start to ration. We can also have an extended supply of food by simply keeping a big bag of rice and some dried beans on hand. However, the extended food supply will require water to prepare it for consumption, making the water plan critical to a successful bug-in.
Lights. Sure, I could get a generator to make us all more comfortable, but then I have to have oil, fuel, tools, and other maintenance supplies to keep it going. If I am focused on keeping the lights on, then I will not be focused on other things, such as rationing or defense. So I prefer to go with battery powered flashlights. Modern LED flashlights are brighter, use less battery power, and last for many hundreds of hours. Some even include defense features such as strobe, or the ability to flash an SOS signal. Battery powered lights are easily supplemented by solar and/or hand-cranked flashlights, slow-burn candles, and chem-lights.
Communications. Without power there probably will be no internet access. We may be able to access something through our phones using the cell towers, but in an extreme power outage even the cell towers will be down. I've got a couple of VHF/UHF/FM handheld transceivers to both supplement communication and tune-in to broadcast terrestrial FM radio. I also have a shortwave radio receiver. Solar chargers and/or a rechargeable battery supply is important to keep your radio and phone running. A VS-17 panel or other bright signaling panel should be on hand.
Defense. Nobody wants to use deadly force, but everyone should be prepared to. A defense plan should include at least one firearm with three magazines to be carried on your person, plus an additional 200 cartridges for that weapon system. Other forms of weapons can be improvised from items found in the kitchen or garage. Doors, windows, and locks should all be serviceable, and regular patrols can be implemented to serve as an early warning system.
Transportation. Even though the point of a bug-in is to stay put, it is important to have some for of transportation to run patrols, conduct reconnaissance, and check-in on neighbors. A comfortable, reliable pair of boots with five pairs of quality socks is a good place to start. A bicycle also provides additional reach so you can go further in a shorter period of time.
Therapeutic. This category includes first aid, medicine, sanitation, and general comfort. It goes without saying that everyone should have at least a basic first aid kit. A properly supplied medicine cabinet in the home is more than enough. Make sure to add N95 standard face-masks and latex gloves. A shovel or entrenchment tool should be on hand for use if the plumbing goes out. Items like soap, hand sanitizer, toilet paper, household cleaners, detergent, towels, and blankets usually do not need to be planned for; just make sure you do not let yourself run out before the storm hits.
Bug Out Considerations:
Water. One gallon per person is a good three day supply.
Food. Expedient rations, such as Meals Ready to Eat are an easy item to pack. One per person should suffice. Also, snacks from the house can be a comforting item to have on hand. Gummy candies can provide a lot of sugar for energy and help relieve stress.
Lights. Same as my bug-in plan.
Communications. Again, same as my bug-in plan with the addition of an external whip antennae for the VHF/UHF/FM handheld transceiver. Many cars are equipped with USB ports that can charge your phone. Others have 12V port ports. Take advantage of these for charging. A VS-17 panel should also be available for emergency signaling.
Defense. Same as my bug-in plan.
Transportation. This is the most important consideration in a bug out since you are not going anywhere without it. During an emergency evacuation the gas stations are likely to be overwhelmed with people that need to fill their cars in order to evacuate. Having a full tank of gas not only allows you to initiate your evacuation plan without delay, but also gives you a leg-up on traffic. A 5 gallon gas can gives most small vehicles about a half-tank worth of gas, which is enough to travel at least a couple hundred miles, and likely enough to get you out of the evacuation zone and into a safe area where you can then resupply by filling your tank and refilling your gas can for the trip back.
Therapeutic. I think it goes without saying that you should have a first aid kit in your car ready to go. Also consider adding items like Mylar emergency blankets.
19 June 2016
I'm switching to Linux. Full time. I'm a unix user at heart. I grew up using Unix and switched to OS X shortly after it came out. I was very happy with Apple and the OS X platform, becoming the perfect Apple fanboy. But once we lost Steve Jobs, Apple seemed to lose its magic. So, impressed with the idea of a hybrid tablet/desktop, I switched to Windows a couple years ago.
It didn't work out the way I had hoped. My first windows tablet, a Dell Venue 8 Pro, lasted just over a year before giving me problems. I bought a Surface 3 to replace it, and that was just a bad idea. The performance is tepid and Windows 10 is already becoming bloated and convoluted.
So I'm done. I've explored the world and I am coming home. I sold my Surface 3 on Amazon and purchased a refurbished Lenovo X201 from NewEgg. It's packing an older Core i7, 256GB SSD, 8GB RAM, and a plethora of ports to work with. And since it comes packed in an older frame, it's modular, which means I can maintenance it and upgrade it myself when the time is right. I'm hoping to push it for about five years with a dual boot of Ubuntu LTS releases and Kali.
30 May 2016
Remember the old days of Angelfire, Geocities, and AOL Pages? Remember when people had a personal homepage you could visit, something they created with their own hands and used to tell stories from their own perspective? Remember when joining webrings was the best way to get found and find other people online?
I miss the days before the firehose of social media took the personality out of personal lives. So today I am announcing Parch.press, a place to publish your story, speak to the world, and craft your personal homepage. It's free in so many ways.
27 May 2016
I carry a gun everywhere I go. I'm not scared of anything, and nobody is coming after me (as far as I know). But I carry a gun everywhere I go because I take personal responsibility for my safety.
Yes, I trust and support the police. But let's be reasonable. When you need the support of the police there is a significantly delay in response time; a delay that can easily result in the loss of life during a life or death scenario. And the police are human too, not superhuman. They're looking out for themselves first, and each other second. You might come in third on the list, maybe.
No, I do not want to shoot anyone or kill anyone. Nor do I want to be shot and killed by anyone. I believe in the non-agression principle. But I refuse to be nothing more than an easy target, an innocent bystander, or a victim.
And no, I do not have a hero complex. I'm not looking to be a vigilante. In fact, I do not believe I have any repsonsibility for the safety of anyone except myself and my family (but I do recongnize that the safety of me and my family increases with the relative safety and security of the community). If you are not prepared to defend yourself I probably will not intervene on your behalf unless there is a risk to my own safety.
To maintain our freedom we must be capable of defending our freedom, otherwise we only have the limited rights afforded to us by those in power, which is nothing more than tyranny in disguise.
25 May 2016
While it is nearly impossible to avoid being tracked at all, there are at least a couple of different ways we can protect ourselves from invasive tracking and advertising.
The turn-key solution is to use the GNU IceCat browser, a varient of Firefox distributed by the Free Software Foundation. It is pre-built to respect your privacy, force sites you visit to respect your privacy, and respect the free software philosophy. Privacy protection features include LibreJS to block non-trivial JavaScript, HTTPS-Everywhere to force websites to use encrypted connections, SpyBlock to block privacy trackers, and built-in browser fingerprinting countermeasures.
The Network Advertising Initiative is a self-regulating association of third-party digital advertisers. From the NAI website you can easily opt-out of invasive tracking. However, the opt-out preference is set using volatile cookies on a per-browser basis. That means you'll have to visit the website and opt-out with each browser that you use, and every time you clear your browser's cookies. A nifty feature, though, is the website will show you what companies are currently tracking your browser's activity across the web (if you use IceCat you do not need to worry about this). I find this handy for the browsers I use at work since I cannot use IceCat.
15 May 2016
I've been putting some thought lately into the value of privacy. It is something I have strong opinions about. To me, privacy is all about dignity and respect. That is to say that human dignity, with its inherent quality of respect, is the legal precedence upon which the right to privacy is established.
When the founding fathers framed the constitution, the idea of being watched or monitored in your own home was unseemly. Even today one's home is recognized as their castle, an idea intrinsic to the concept of liberty. Privacy is not a matter of whether or not we have something to hide, but rather a guarantor against the threat of coercion, judgment, criticism, and creativity.
Many people are not concerned about their privacy because they view themselves as innocent, good, and patriotic civilians that have nothing to hide. They trust and believe that the people in power will not abuse their power. And that is a good thing that in America we can trust our elected leaders. But what if that changes? What if the people in power become corrupt and begin to use the vast amounts of information they have on file against you? Patterns you previously left behind now implicate you in newly declared crimes. Your once innocent acts now damn you to your fate. Thus the reason privacy even under benevolence is so critical to the human status.
Finally, a lack of privacy is information terrorism. If you fear that you are always being watched, then you fear that you are always doing something wrong. Ultimate information grants ultimate authority, and ultimate authority is tyranny. Dignity requires liberty, and liberty requires security without intrusion.
---
Ubuntu Directory
Community
Guides
Magazines
Support
Software
---
Frequently Asked Questions
Why have a "personal home page"?
Mostly I wanted to have my own website, created by me from scratch, hosted on my own server that I ultimately control, and that respects the privacy of my visitors. But also because it's the web the way it was meant to be; an unorganized mesh of people linked together only by their shared interests. Honesty is the only thing you will find on my site. What you won't find are client-side scripts, invasive trackers, cookies, dynamically generated content, or anything that would violate the rights of the user. I've stripped away everything but pure HTML and CSS; and I know exactly what's in the code, because I wrote and reviewed it myself. When you visit my site, you are electronically visiting Savannah, GA and nowhere else.
How do you create your homepage? Is it all hand-coded?
Yes and no. I use Parch.press. It's a simple web publishing platform that I wrote myself, so I know what's in it. And it's free for everyone, so you can create a personal homepage too. Pages are written in Markdown and published as simple, pure, static HTML.
How do I contact you?
In our modern age of mass digital surveillance I prefer to use secure communication. If you send me an email, please use GPG (aka PGP) with a strong Diceware password to encrypt the message. Here's How on Windows and Mac.
GPG Public Key | GPG Public Key Signature
SHA1 Checksum: cb714fec885464a579a42b63cbe347f29f6dfaa2
My email address is justin@justinsloan.com.
---
As this content is primarily a statement of opinion, it is licensed under Creative Commons Attribution-NoDerivatives 4.0 International License.
Copyright 2016, Justin M. Sloan